Keith Fields appeared last week in our VEGAS MAGIC THEATRE Shows at the Gold Coast Hotel & Casino in Las Vegas and proved just what an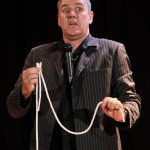 experienced professional he is.  A great magician with terrific comedy timing and a very likeable character, Keith had the audience in the palm of his hands from the moment he walked out on stage. He did a great job and I'd book him again without hesitation.
Executive Producer, Las Vegas NV.
Keith was the entertainment for an event that our organization hosts annually. Those in attendance included many donors of the club and other community members. We also had a number of club members under the age of 18 at the event. Keith's performance was entertaining and appropriate for all those in attendance. He had volunteers of all ages participate in the show, including the mayor of our city. Keith had a low-maintenance set up and was very easy to work with. He was conscious of the length of his performance and fit in very well with our program. We are grateful that he was able to come be a part of our event.
Fundraiser in Huntington, IN.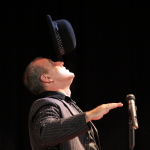 WoW! What a great performance!  Our company has hosted a client appreciation dinner for the past 14 years. Typical attendance is around 200. About a third arrives early, eat dinner and leave early, before the entertainment begins. This year was a completely different story. Not one person left before, or during Keith's performance. Laughter rang out among the delighted audience for the entire show. Keith was great with funny little comments that pertained to that particular moment, making the show very personal along with being very polished and professional. Afterwards, we received a lot of comments about this being the best dinner yet. We all knew it was because of Keith and his ability to transport us to a delightful state of pure joy. The following week, our clients were still calling in to thank us for the wonderful evening. Thank you Keith for sharing your talent with us, we thoroughly enjoyed every moment!
Client appreciation event, Frankenmuth MI.
We had a great time. Lots of positive feedback from the guests. I would definitely recommend Keith for your event.
Company annual dinner, Grand Rapids, MI.
Hilarious and Amazing.  Keith Fields performed at our transit conference and provided an outstanding performance. He was funny, witty, rolled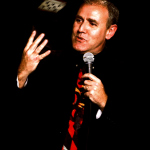 with the punches and amazed everyone with his magic. He definitely made the conference great.
Transit Conference in St Paul, MN.
Keith is a terrific Act.  His clever & humorous mixture of Comedy & Magic is perfect for any audience or age group.  Top Performer.
Cruise Talent Booker, Miami FL.
Keith was very funny and yet not offensive at all! We hired him for our catholic school fundraiser night and could not have been more pleased. He involved the audience and kept everyone laughing! It was a memorable night of fun- well worth his fee.
School Fundraiser, Salem OH.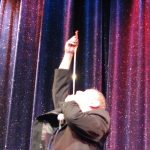 We hired Keith to entertain our group of about 50 restaurant employees at our annual team meeting. His performance was very funny, with great variety, and he provided entertainment that perfectly matched the age groups represented at the meeting (mostly 20-30 yrs old). VERY SATISFIED WITH HIS PERFORMANCE!!!
Company team meeting, Flint MI.
Keith did an assembly for our high school and did a fantastic job for us. His fast-paced and professional show connected very well with the kids, and his comedy and personality had their attention the entire time. A high school audience is a tough crowd, but the kids talked about Keith long after the show and I would not hesitate to bring him back again.
High School motivational show. Convoy, OH.
I've had the opportunity to see Keith Fields perform in two, adult venues, and one family venue. While he is never crude or inappropriate, he was able to read his audience and tailor his material appropriately. He was not just a really good magician, he was hilarious as well. I'd go see him again, anytime!
Event organizer, Detroit MI.